Settling the standard of living.
We select the most trusted brands to go into our distinctive homes. Why not? Our homeowners have come to expect the best. We make sure they get the best—every detail, appliance and system reflects our tradition of excellence.
Exquisite kitchen designs, luxurious master bathrooms and customized architectural details make it easier for you to live even better. We always find the most indulgent technologies—so you can entertain your friends with your home theater, work from home using a wireless connection or water your plants without lifting a finger.
We are always searching for top-notch products and technologies, so this list is always changing to reflect the best products we can find for our homeowners.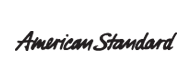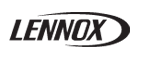 GE
Wolfe
American Standard
Lennox
Bruce Floors
CertainTeed
Sherwin-Williams